Spúšťame vysielanie. Čaká ťa poriadne nabitý deň !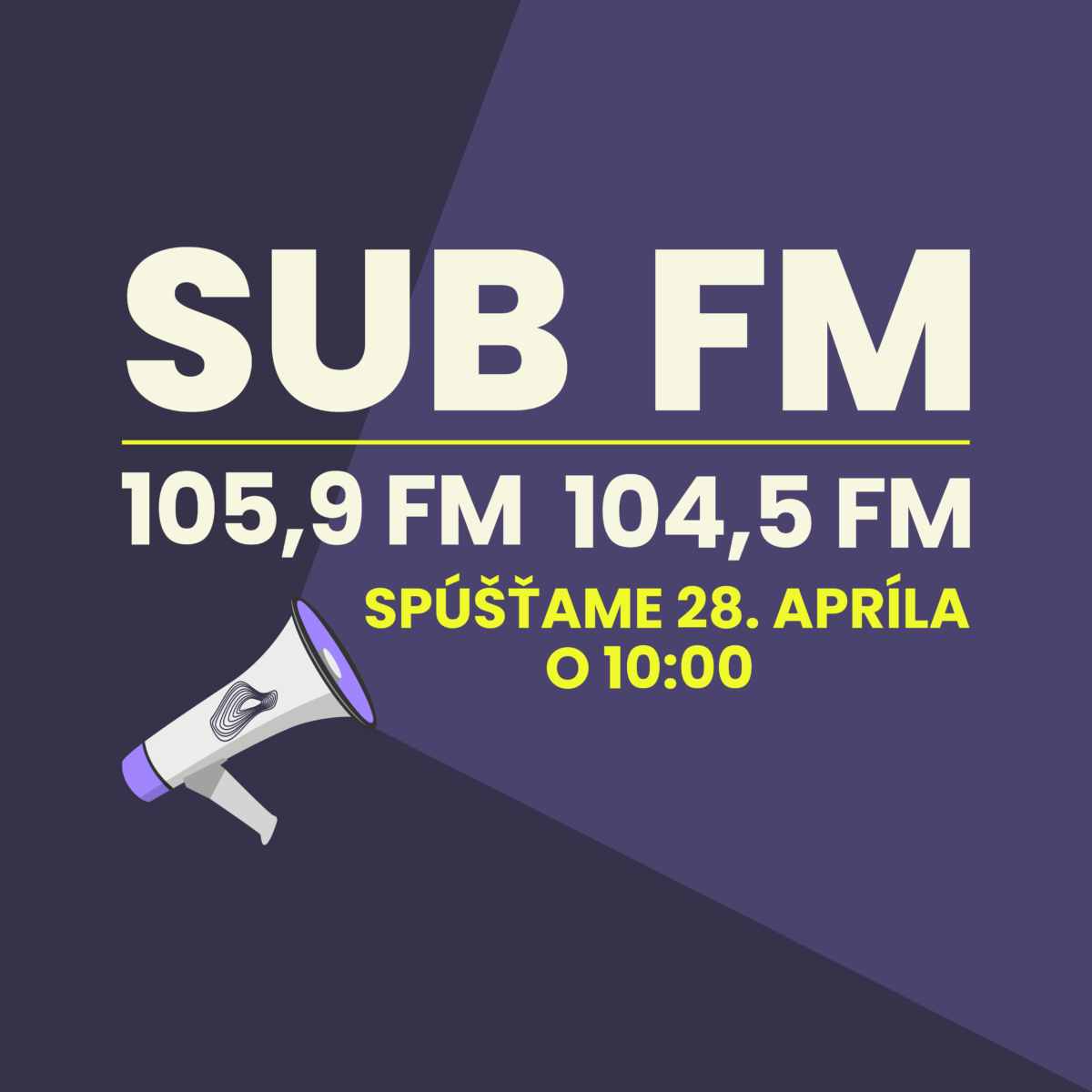 Do štúdia SUB FM príde aj RYTMUS a EGO
Na 28. apríla sme si naplánovali oficiálne spustenie vysielania. Od 10:00 si nás môžeš naladiť nielen online, ale už aj v okolí Nitry na 105,9 Mhz a v okolí Prievidze na 104,5 Mhz. Pripravený je pre teba nabitý program, ktorým ťa počas dňa bude sprevádzať Diana a Maca.
Vysielanie sme plánovali spustiť už oveľa skôr, no nezaobišlo sa to bez komplikácii.
"Dlho sme čakali na tento deň. Rádio bolo pripravené na spustenie už začiatkom roka, avšak niektoré veci sa bohužiaľ nedajú uponáhľať. Prevádzkové povolenie na Nitru sme dostali len pred pár týždňami a na Prievidzu ešte stále čakáme, takže uvidíme ako to nakoniec dopadne. Bez toho nebolo možné vysielanie spustiť v plánovanom čase." hovorí Erik, zakladateľ rádia.
Veci sa ale dali do pohybu a my sme si na na tento finálny deň pripravili pre treba celodenný program. Okrem skvelej hudby sa môžeš tešiť na zaujímavých hostí, ako je napríklad Matia B – complex, Subtension, Gabanna, Rido, Thez a A.way. Najväčším prekvapením dňa však bude Rytmus a Ego, ktorí zavítajú do štúdia okolo obeda. Vo večerných hodinách odštartuje nová relácia Night Vibe spolu s André Tribale. Aby si nič nepremeškal podrobný program nájdeš onedlho tu na našom webe, alebo na sociálnych sieťach.