Na rádiu SUB FM štartuje ďalšia nová relácia.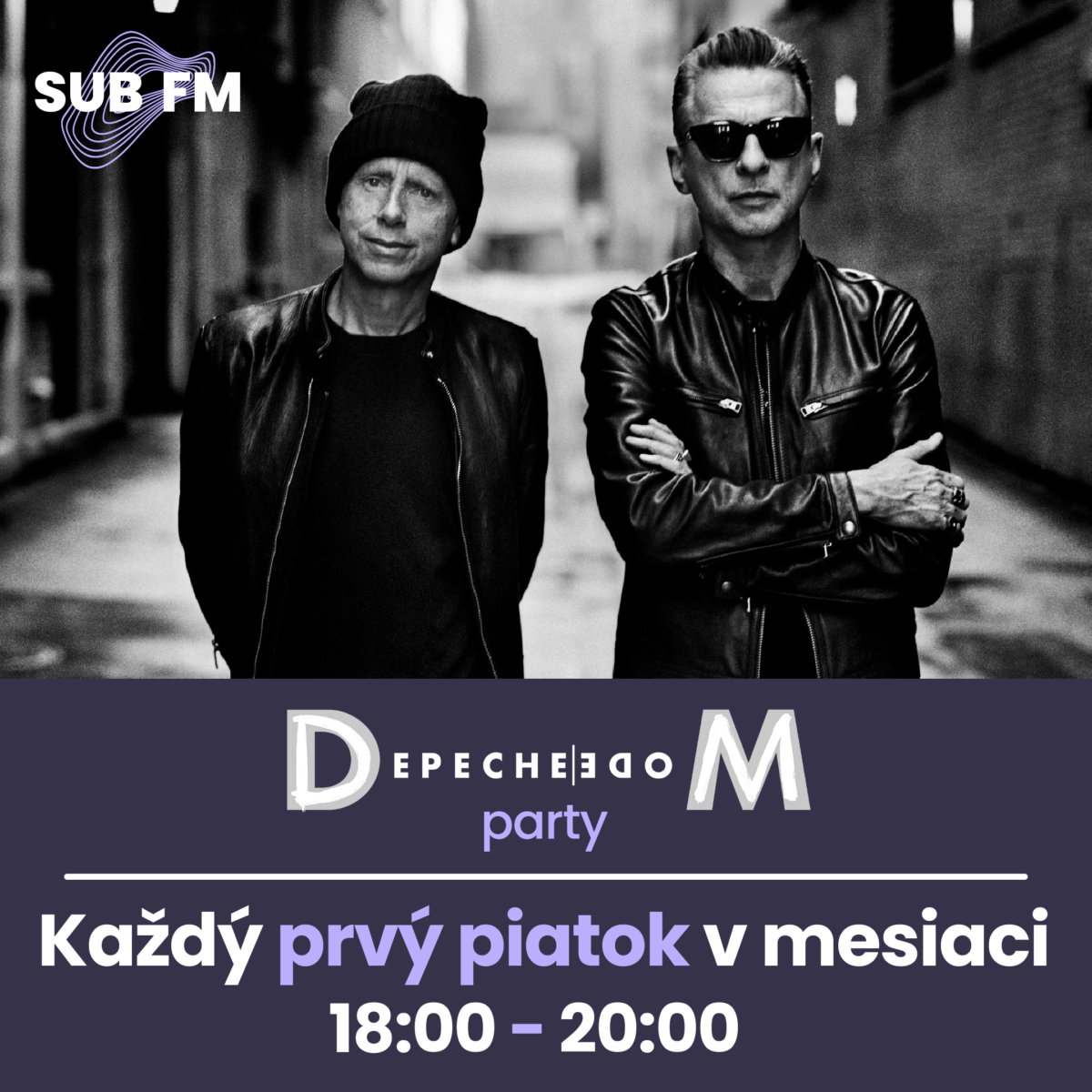 Depeche Mode party – to je dvojhodinová poriadna nádielka toho najlepšieho od Depeshe Mode. Každý prvý piatok v mesiaci a to vždy o 18:00 na SUB FM. 

V rádiu máme verného depešáka, ktorý sa venuje aj tejto elektronickej hudbe, no s Depeshe Mode vyrastal a to už od ich začiatkov. Zorganizoval a aj odohral množstvo DM parties a teraz vám ich chce sprostredkovať aj cez SUB FM. Je to práve André Tribale, ktorý vás prevedie súčasnosťou aj minulosťou tejto skupiny. Depeche Mode je na scéne už 42 rokov a stále má čo povedať publiku každého veku. Verní depešáci, ale aj neznalí tejto skupiny sa môžu tešiť na množstvo skvelej hudby, ale aj rôzne informácie, ktoré možno o nich ani nevedeli. Vidíme a počujeme sa naživo cez FM alebo stream subfm.sk , ako aj obrazovo zo štúdia cez FB stream.